TITLE:
Ivory and Bone (Ivory and Bone #1)
AUTHOR:
Julie Eshbaugh
GENRE:
YA Fantasy, Historical Fiction, Retellings & Romance
PUBLICATION DATE:
June 7th 2016 by HarperTeen
AMAZON | GOODREADS | BARNES & NOBLE
BOOK DEPOSITORY | ITUNES | KOBO
A prehistoric fantasy—with allusions to Pride and Prejudice.

Hunting, gathering, and keeping his family safe—that's the life seventeen-year-old Kol knows. Then bold, enigmatic Mya arrives from the south with her family, and Kol is captivated. He wants her to like and trust him, but any hopes of impressing her are ruined when he makes a careless—and nearly grave—mistake. However, there's something more to Mya's cool disdain…a history wrought with loss that comes to light when another clan arrives. With them is Lo, an enemy from Mya's past who Mya swears has ulterior motives.

As Kol gets to know Lo, tensions between Mya and Lo escalate until violence erupts. Faced with shattering losses, Kol is forced to question every person he's trusted. One thing is for sure: this was a war that Mya or Lo—Kol doesn't know which—had been planning all along.
MY THOUGHTS
I received a free ecopy of this book in exchange for an honest review for the blog tour
I was really fascinated by the fact that
Ivory and Bone
is set in prehistoric times,
and
written in second person POV. I'm pretty sure that's enough to get me interested in the book and try it out. I mean, COME ON. Prehistoric times! Second person POV! You can pretend that you're the MCs love interest instead!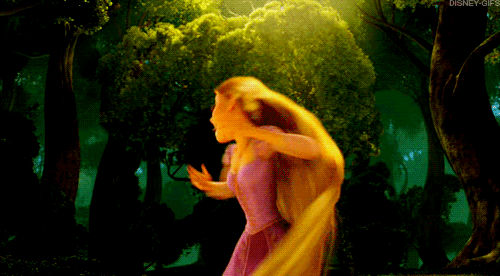 Seriously though,
Ivory and Bone
was a really good read.
The writing
I admit it took me a while before I got used to the writing, since the point of view confused me for a moment (it was the first time I read a book in second person POV, if I remember correctly). If you think about it, it's actually like Kol writing diary entries for Mya, and I find it really intriguing.
This book also gave me a great look at the prehistoric period, which was one of the things that really drew me in. Everything felt realistic. I could imagine myself living in the same clan as Kol or Mya (though I'm pretty sure I couldn't live on my own there… The moment those gigantic cats show up I'd probably just scream and immediately run for my life.)
I mean, how many YA books are set in that period?? Does anybody know other books that are set in it? If so, THEN PLEASE DO TELL ME THE TITLES BELOW. I'd love to devour them.
The romance
I
think
this book has insta-love? I mean, Kol's clan hasn't seen a single female from a neighboring clan for a
long
time now (unfortunately for them), and the first female they find are those from Mya's clan. So, of course, the moment Kol sees Mya, he's fallen in love with her looks.
Take note, though:
Her
looks
. Because once Kol finds out the truth about Mya's snarky attitude, he learns to hate her. And Mya learns to hate
him
. But, well, of course they
eventually end up together
.
The funny thing about Mya and Kol's romance is I should have gotten annoyed by it. Which I did at first, but eventually I came to love their kind of relationship. It was the kind that starts out with a terrible first impression, but ends up as a sweet sort of romance as they get to know each other more.
Allusions
Admittedly, I haven't read Pride and Prejudice myself, so I have no idea how far
Ivory and Bone
hints its allusions to the famous classic. What I
can
say, though, is that even if you haven't read P&P, you can definitely understand
Ivory and Bone
without fail.
Lo
Surprisingly, I actually like Lo. I loved her somewhat complicated character, and how she brought some confusing elements to the book, which of course gets cleared up at the end. I definitely did not know who was telling the truth about the history of Mya's and Kol's clans, so that was a plus.
Now that I think about it, Lo may even be my most favorite character in the book. (Sorry Kol and Mya – I like the weird types! *hairflips*)
All in all,
Ivory and Bone
is a great read for those who love historical fiction, or want to try it out. Though the pacing was a bit slow for the first few chapters, it does escalate halfway through the book. I could mention more things I love about
Ivory and Bone
, but that'd mean spoilers so… nope. Sorry!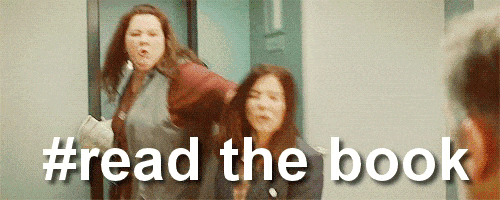 About the Author
WEBSITE | GOODREADS | TWITTER | PINTEREST | INSTAGRAM
Julie Eshbaugh is the author of the upcoming Ivory and Bone (HarperCollins, 2016). She used to have trouble staying in one spot, having lived in places as varied as Utah, France, and New York City. Julie eventually returned home to the Philadelphia area, where she now lives with her husband, son, cat and dog. Her favorite moments are when the unexpected happens and she cheers loudest when the pitcher gets a hit.
Giveaway
Enter to win a pre-order of IVORY AND BONE by Julie Eshbaugh!
NOTE:
The international prize will be gifted through Book Depository while the US Only pre-order will be gifted through Amazon. So please make sure you can receive the copy before entering the giveaway. Good luck!
a Rafflecopter giveaway
Julie is also hosting a pre-order giveaway on her website, where you can win tote bags, posters, and even an American Express gift card worth at least $60 US dollars! For more information on how to enter,
click here
.