For the past three months I've been in the blogging community, I've already found 5 special bloggers that I really feel indebted to without them even knowing. They've helped me when I was lost in a few blogging terms I had no idea of, or when I just really felt like a lost potato that's been rotting in a cave for 15 years. They even inspired me to write more for my blog when I started running out of ideas
(yes, I did run out of ideas a few weeks ago... whoops)
. I really appreciate what they do, and that they like helping out other bloggers, and I really hope other people can get to know about them and appreciate their hard work as much as I do.
Therefore, for this week's BPC, I'll be listing 5 Bloggers I'd Like To Gift Rainbow Unicorns To. Because who doesn't want to own a rainbow unicorn?!
Yes, I know, your blog focuses more on Wordpress than Blogger, but I still love your blog nevertheless. You've helped me with coding stuff and learning more on what I can do with my blog, or when I had a hard time making decisions. Even your blog design is lovely. I always like hanging out on your blog when I have the time, even just re-reading the posts I've already read, because... Well, I don't even know. I think you put some magic into it to trap readers in for a very long time, and I've admittedly been a victim. Definitely worth the rainbow unicorn.
I've only known you for a few weeks, but I've already been attached to your blog the day I found it. The design is just very... mysterious and interesting, and it made me want to venture more into your blog. I basically love reading all of your discussion posts, and possibly 90% of everything else. You've taught me that being mysterious is actually quite good... at the right timing.
Fine, I admit it – I'm a sucker for blog designs, and yours included. Your writing style is beautiful, and I love reading all through the end whenever I see your recent posts on my Bloglovin news feed. We both love anime and manga, and your post headers are beautiful. I'm practically inspired by both your talent in graphic design and writing style. In short: U my idol.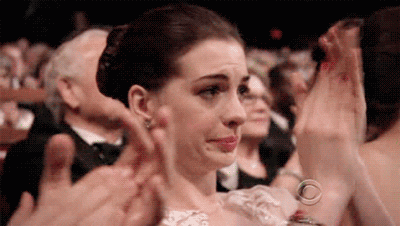 Blog name is, well, if not beautiful, then extremely pretty
. I love reading your posts. Like Christine, your writing style is perfection. The way you write some of your discussion posts are so imaginative that it inspires me to add more variety to my own. Some even helped me in life (and blogging). So yep, rainbow unicorn for you.
♥
You're basically one of the blogs I love going to for blogging advice 24/7 along with Ashley. Your posts are informative, helpful and utterly addicting. I remember that day when I found your blog in the afternoon and didn't leave the site 'till I had to sleep. I just had this indescribable urge to read almost every one of your posts... I really appreciate the way you help readers like me to blog the best we can without spending anything. So, yes. You definitely deserve a rainbow unicorn, because if it wasn't for you I'd most probably be broke by now for buying lots of useless stuff for my blog.
Have you got any favorite bloggers you'd like to hand rainbow unicorns to? Mention them below, and I'll try and check them out in my free time. Trust me – it's definitely really heart-warming and sweet when we find out someone actually cares about our blog more than we thought. :)