It's the last month tomorrow 'till 2015 ends, and I've decided to compile a few interesting books you guys might want to look out for this December! I'm excited to read all of these myself. Let's just hope I have enough money to do so...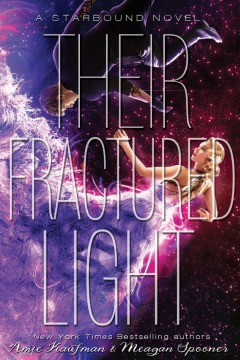 TITLE: Their Fractured Light (Starbound #3)
AUTHOR:
Amie Kaufman and Meagan Spooner
GENRE:YA Science Fiction, Romance, Fantasy, Dystopia
RELEASE DATE: December 1, 2015 by Disney-Hyperion
SUMMARY:
A year ago, Flynn Cormac and Jubilee Chase made the now infamous Avon Broadcast, calling on the galaxy to witness for their planet, and protect them from destruction. Some say Flynn's a madman, others whisper about conspiracies. Nobody knows the truth. A year before that, Tarver Merendsen and Lilac LaRoux were rescued from a terrible shipwreck—now, they live a public life in front of the cameras, and a secret life away from the world's gaze.
Now, in the center of the universe on the planet of Corinth, all four are about to collide with two new players, who will bring the fight against LaRoux Industries to a head. Gideon Marchant is an eighteen-year-old computer hacker—a whiz kid and an urban warrior. He'll climb, abseil and worm his way past the best security measures to pull off onsite hacks that others don't dare touch.
Sofia Quinn has a killer smile, and by the time you're done noticing it, she's got you offering up your wallet, your car, and anything else she desires. She holds LaRoux Industries responsible for the mysterious death of her father and is out for revenge at any cost.
When a LaRoux Industries security breach interrupts Gideon and Sofia's separate attempts to infiltrate their headquarters, they're forced to work together to escape. Each of them has their own reason for wanting to take down LaRoux Industries, and neither trusts the other. But working together might be the best chance they have to expose the secrets LRI is so desperate to hide.
TITLE: Not If I See You First
AUTHOR: Eric Lindstrom
GENRE: YA Contemporary, Romance
RELEASE DATE: December 1, 2015 by Poppy
SUMMARY:
The Rules:
Don't deceive me. Ever. Especially using my blindness. Especially in public.
Don't help me unless I ask. Otherwise you're just getting in my way or bothering me.
Don't be weird. Seriously, other than having my eyes closed all the time, I'm just like you only smarter.
Parker Grant doesn't need 20/20 vision to see right through you. That's why she created the Rules: Don't treat her any differently just because she's blind, and
never
take advantage. There will be no second chances. Just ask Scott Kilpatrick, the boy who broke her heart.
When Scott suddenly reappears in her life after being gone for years, Parker knows there's only one way to react-shun him so hard it hurts. She has enough on her mind already, like trying out for the track team (that's right, her eyes don't work but her legs still do), doling out tough-love advice to her painfully naive classmates, and giving herself gold stars for every day she hasn't cried since her dad's death three months ago. But avoiding her past quickly proves impossible, and the more Parker learns about what really happened--both with Scott, and her dad--the more she starts to question if things are always as they seem. Maybe, just maybe, some Rules are meant to be broken.
TITLE: Gateway To Fourline
AUTHOR:
Pam Brondos
GENRE: YA Romance, Sci-Fi Fantasy, Adventure
RELEASE DATE: December 1, 2015 by Skyscape
SUMMARY: Years before, a gateway opened between their world and ours. Sending one young woman through may be the key to survival for the kingdom of Fourline.
Strapped for cash, college student Natalie Barns agrees to take a job at a costume shop. Sure, Estos—her classmate who works in the shop—is a little odd, but Nat needs the money for her tuition.
Then she stumbles through the mysterious door behind the shop—and her entire universe transforms.
Discovering there's far more to Estos than she ever imagined, Nat gets swept up in an adventure to save his homeland, an incredible world filled with decaying magic, deadly creatures, and a noble resistance of exiled warriors battling dark forces. As she struggles with her role in an epic conflict and wrestles with her growing affection for a young rebel, Soris, Nat quickly learns that nothing may go as planned…and her biggest challenge may be surviving long enough to make it home.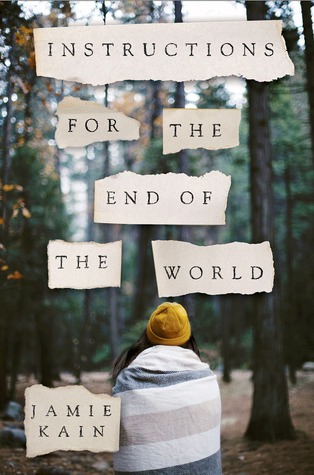 TITLE: Instructions For The End Of The World
AUTHOR:
Jamie Kain
GENRE:
YA Contemporary, Adventure
RELEASE DATE: December 8, 2015 by St. Martin's Griffin
SUMMARY:
He prepared their family for every natural disaster known to man—except for the one that struck.
When Nicole Reed's father forces her family to move to a remote area of the Sierra Foothills, one without any modern conveniences, it's too much too handle for her mother, who abandons them in the middle of the night. Heading out to track her down, Nicole's father leaves her in charge of taking care of the house and her younger sister, Izzy. For a while, Nicole is doing just fine running things on her own. But then the food begins to run out, the pipes crack, and forest fires start slowly inching their way closer every day. Wolf, a handsome boy from the neighboring community, offers to help her when she needs it most, but when she starts to develop feelings for him, feelings she knows she will never be allowed to act on once her father returns, she must make a decision. With her family falling apart, will she choose to continue preparing for tomorrow's disasters, or will she take a chance and really start living for today?
Instructions for the End of the World is a gripping, young adult novel that explores family, friendship, and love in the midst of the most difficult and dangerous circumstances.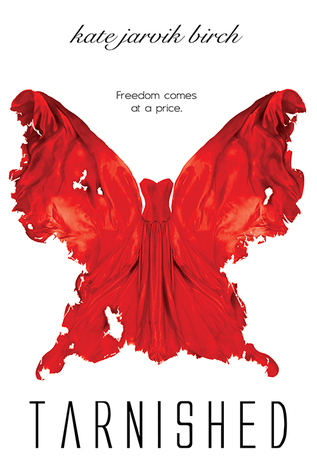 TITLE: Tarnished (Perfected #2)
AUTHOR:
Kate Jarvik Birch
GENRE:
YA Sci-Fi, Dystopia, Romance
RELEASE DATE: December 1, 2015 by Entangled Teen
SUMMARY:
Ella was genetically engineered to be the perfect pet—graceful, demure...and kept. In a daring move, she escaped her captivity and took refuge in Canada. But while she can think and act as she pleases, the life of a liberated pet is just as confining as the Congressman's gilded cage. Her escape triggered a backlash, and now no one's safe, least
of all the other pets. But she's trapped, unable to get back
to Penn—the boy she loves—or help the girls who need her.
Back in the United States, pets are turning up dead. With help from a very unexpected source, Ella slips deep into the dangerous black market, posing as a tarnished pet available to buy or sell. If she's lucky, she'll be able to rescue Penn and expose the truth about the breeding program. If she fails, Ella will pay not only with her life, but the lives
of everyone she's tried to save...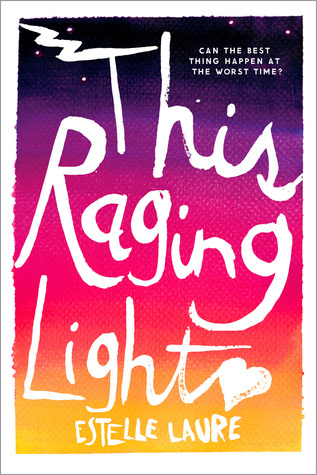 TITLE: This Raging Light
AUTHOR: Estelle Laure
GENRE: YA Contemporary, Romance
RELEASE DATE: December 22, 2015 by HMH Books For Young Readers
SUMMARY: Can the best thing happen at the worst time?
Her dad went crazy. Her mom left town. She has bills to pay and a little sister to look after. Now is not the time for level-headed seventeen-year-old Lucille to fall in love. But love—messy, inconvenient love—is what she's about to experience when she falls for Digby Jones, her best friend's brother. With blazing longing that builds to a fever pitch, Estelle Laure's soulful debut will keep readers hooked and hoping until the very last page.
Found anything interesting?
Let's discuss in the comments below!