TITLE:
The Story of Awkward
AUTHOR:
R.K. Ryals
GENRE:
Young Adult Fiction, Romance, Fantasy, Contemporary
PUBLISHING DATE:
April 11, 2014
DATE FINISHED:
November 17, 2015
RATING:
★
★
★
★
☆
If you are looking for a happy book about beautiful people, this is the wrong story.
If you are looking for a narrative without emotion, without regrets, and without mistakes, this is definitely the wrong story.
This is by no means an uncomplicated tale about uncomplicated people. It is by no means sweet or light.
This story is ugly.
This story is complicated.
This story is emotional.
This story is tragic.
In short, this story is about being awkward.
Peregrine Storke is an artist with an odd sketchbook full of pictures she's drawn since she was a child. It is a book full of strange sketches and awkward characters, for there is no better way to hide from bullying and life than to create a world of your own. With a stroke of her pencil, she has given life to a spectacled princess, a freckle-nosed king, a candy loving troll, a two-horned unicorn, and a graceless fairy.
At nineteen, Peregrine leaves her home, her sketchbook, and awkwardness behind. But what happens when something goes wrong in the world of Awkward? Trapped inside of her complex realm with the bully she thought to leave behind, Peregrine discovers there is nothing worse than falling for your own villain.
REVIEW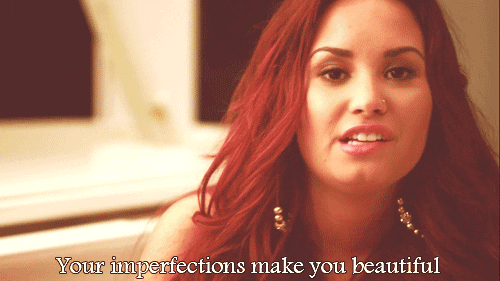 I found this book while I was searching through iBooks for new stuff to read (but since I was broke then, I only scanned through the Free Books section, sigh). To be honest, the summary hooked me - like, a
lot
. It's probably the reason why I didn't double-think if I really should download it or not, because I knew for one thing that I wanted to try it out, at least.
And
The Story of Awkward
did not fail me.
"This story is ugly."
Well, literally it is, so.
"This story is complicated."
Not really.
"This story is emotional."
If you call self-doubting people emotional, then I guess so.
"This story is tragic."
Not really the kind of tragic I was hoping for, honestly.
"In short, this story is about being awkward."
It is.
The summary could be quite misleading, because it makes you think how action-packed and dramatic this story might possibly be, when in reality it is not. Well, not for me, at least.
The following contains minor spoilers. You were warned.
The Story of Awkward
starts off with Peregrine Storke, also known as Perri, who explains how she created her childhood sketchbook full of awkward things. Awkward princesses, awkward princes, awkward kings and awkward queens. But the thing is, they were all perfect in Perri's eyes.
As the story drags on, Perri gets sucked into a flood after they were heading to New York with her best friend and her best friend's brother for college. That's when everything becomes... well,
awkward
.
Perri and Foster, her best friend's brother, realizes that they've been sucked into Perri's childhood artwork - the story she created in her sketchbook since she was little. Hmm... Alice in Wonderland much?
The both of them encounter the characters the girl created, from an eyeglass-wearing princess to a worm. The King of the land tells Perri that
Awkward
- the land in which the story she drew takes place - is dying. And they need to save Prince Dash who is locked inside a tower by a wicked woman who's -
lol
I know - flirting with him, leaving Princess Elspeth feel sad and empty without her prince.
And that's where the funny part - and their adventure - starts.
The names in the land of
Awkward
are honestly so hilarious that I couldn't take most of them seriously at all. I mean,
The Reaper of Regret
might sound cool enough. But a wicked princess called
Stereotype
and her flirtatious mother named
Perfect
? A cave called the
Cavern of Cliches
? There are many other names in the book that I could mention, but that'd mean I'd have to skim the book again to find those names, so you'd have to read them yourself.
Now, for the characters. I honestly didn't have any problems with them. I was contented with how Foster changed throughout the whole story. It didn't feel rushed to me. The other characters in Awkward were entertaining as well, so I was honestly okay with everyone.
For the grammar, I found a few minor errors here and there, but nothing that would make me want to throw my phone to my bedroom wall and erase it in my e-library forever.
The ending, for me, was all right. It still concluded with a happily-ever-after, but at least it gave out an open possibility of Perri and Foster's relationship to not really have worked out after all. Also, I'm really happy for Princess Elspeth. I can imagine that girl becoming a badass Queen someday.
In the end, I liked
The Story of Awkward
. It may not have been the kind of story I was imagining it to be to after reading its summary, but it was still good anyway. However, I think it could also be for Middle Grade children, if only the sexual remarks weren't in the book. Especially since the book's message could help children at such a young age.
So if you're the type who doesn't like Alice-in-Wonderland-kind of stories, where there are "WTF" scenes or characters that you may possibly encounter throughout the book, then
The Story of Awkward
isn't for you. But if you do, then you might want to try it out.
All in all, I give this book a
4 out of 5.