You guys probably don't know it yet – well, now you do! – but I've recently joined
Jillian @ Jillian's Books' Blogger Positivity Campaign! Lik
e the title says, it's an event that aims to spread positivity for all bloggers out there! There will be writing prompts every Friday of the week starting from November 20 until December 4, where we'll talk about stuff for bloggers that may hopefully make them smile. :)
Today, however, serves as an introduction for the campaign. I've received a list of things I should answer along with the other participants, and since I love lists (who doesn't?), I'll be answering them as one below.
Wait a sec...
I'm pretty sure I can answer this by linking you to my About page, but I'm still going to introduce myself either way.
(Narcissist at heart - just kidding)
Aside from being a teenage girl who loves books and lives in the hot-and-cold land of the Philippines, I've always been an avid fan of graphic designing and writing. I've been blogging on-and-off for years until I've decided to calm down and finally make one that I'll never leave again – which is this blog, Mara Was Here. I've only been in the book blogging community for like, two months or so, but I'm already loving it. Writing about the things I love most is so much fun than the other blogs I've done that doesn't really have much of a main focus.
But anyway, I'm still trying to work my way into the common life of a book blogger. I only know a few things about it these past two months, and I'm ready to know more. Hopefully I can drag you guys along for the ride while I'm at it. ;)
My evil lair is located within the depths of the Philippines, somewhere around the lands of Metro Manila. I use Blogger as my robot assistant whose mobile version honestly isn't of much use. Then again, I love it either way.
Who made you the reader you are today?
A big round of applause please – I'd like to thank my parents. They were both bookworms when they were young (though now, not so much), and they've always encouraged me to read books ever since I started learning how (though I sometimes feel like they probably regret it by now). Now the thought of separating me from a book feels like a sin. Like, why shouldn't I read? It's like the best gift ever, duh.
Who made you decide to create a book blog?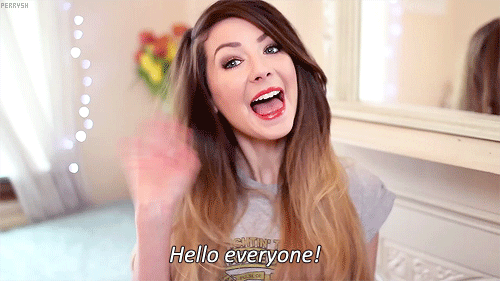 I'm an extreme fan of Youtubers (though I've recently been having a hard time finding free time to watch them recently), and one of them is Zoella. When I heard that she has a blog, I checked it out immediately and I loved it. The thought of posting about stuff that interests you and talking about it with people in the comments section – I don't know, it just felt so interesting to me.
Days after that, my sister who works for a PR Agency kept introducing me to fun blogs she knew from work, and I just figured I should make my own. I mean, maybe it's a calling – oh, who am I kidding, I just really wanted to start one from that point on, and I did. (Ta-da, Mara Was Here!)
Your thoughts on the Blogosphere today?
I honestly love it. Everyone's so nice and approachable, and the posts I read are so interesting most of the time, especially those features and weekly/monthly memes. I love the chance of discovering people like me who has the same passion as I do.
5 Random Facts About You?
- I have a very dangerous sweet tooth. DESSERTS FOR LIFE.
- I'm 5-foot-8 and a half inches, which is quite tall for a fifteen-year-old girl in our country.
- Despite this blog, I'm actually very afraid of public speaking and being in large crowds, though I somehow don't have problems with concerts since I went to One Direction's OTRAT Manila show once.
- You can never separate me from my phone. Just never. I'll cry.
- I like hugging people. *hugs you to prove my point*
5 books you've read and loved?
Oh, this is a tough one. My favorites always change from time to time, so these are just the books I've read and loved so far:
These are five, I swear. Just consider the Divergent series as one. *looks away*
5 Favorite Book Bloggers?
I've only known quite a few since I'm only new to the community, but here are the book bloggers – or book blogs, because I'm a rebel – I love so far!
-
Cait @ Paper Fury
Paper Fury is a book blog that also posts about literary things such as NaNoWriMo and other
stuff about writing. I love this blog so much, mainly because of its beautiful blog design and
funny posts. Her blog titles are always so interesting to click on as well. This is most probably
the blog I'm inspired to the most.
-
Jillian @ Jillian's Books
I swear, this isn't biased. The first few weeks I've created my blog, I started looking around this
book blog listing website and found Jillian's Books at the very top of its YA section. I clicked
on it, and was hooked ever since.
I'm pretty much Jillian's secret stalker by now.
This is definitely at least one of the book blogs for me. I can relate to every post, and the books
reviewed and/or featured almost always peak my interest. Actually, anything YA peaks my
interest, lol.
As usual, one of the blogs I love because of its design. Pink may not be my favorite color, but
let's face it – Novel Ink's blog design is just fabulous. I get sucked into their site and read their
posts most of the time because of it.
-
Jessica @ Bookish Serendipity
With an adorable layout and an owner that's nearly the same age as mine, I can always relate to
Jessica's posts. Her features and discussions are always entertaining, and she's always one of
the e-mails I read in my subscriptions.
And that's it for the introduction. I can't wait to post the first topic for the campaign on Friday for you guys!
But until then, I've got a question for you:
Do you have your own favorite books or book blogs/bloggers you want to share? Got anything interesting about you that you'd want me - or everyone else hanging out at the comments section - to know?
Don't hesitate to write about it below! I'll pretty much be having fun reading all of your comments for sure.